6 of the World's Best Personal Brand Websites
It's no secret that one of the most essential parts of building your personal brand is creating the best personal brand website possible. Before we jump into 6 of the best personal brand website examples, we need to be sure to communicate the foundation and realities of building a personal brand.
Building the best personal brand website begins with your ability to clearly portray your message, purpose and mission both visually and through great copy and content. This is often the pre-work that needs to be done first, before you start building your personal brand website. Your messaging, and positioning will influence the design of your website substantially.
While a great personal brand website alone will not make you a success, it is an extremely important piece of the overall equation.
That being said, not all personal brand websites are created equal.
Just creating a "pretty" website is not enough.
You'll likely to drive potential customers away, instead of converting them into your next raving fan, without some strategic intent.
To help guide you through the process of creating your personal brand website, we created an overview of 6 examples of some of the world's best personal brand websites as well as some more in-depth resources to help you build and optimize your own personal brand website to be one of the BEST!
Here's 6 of the world's best personal brand website examples:
1. Tony Robbins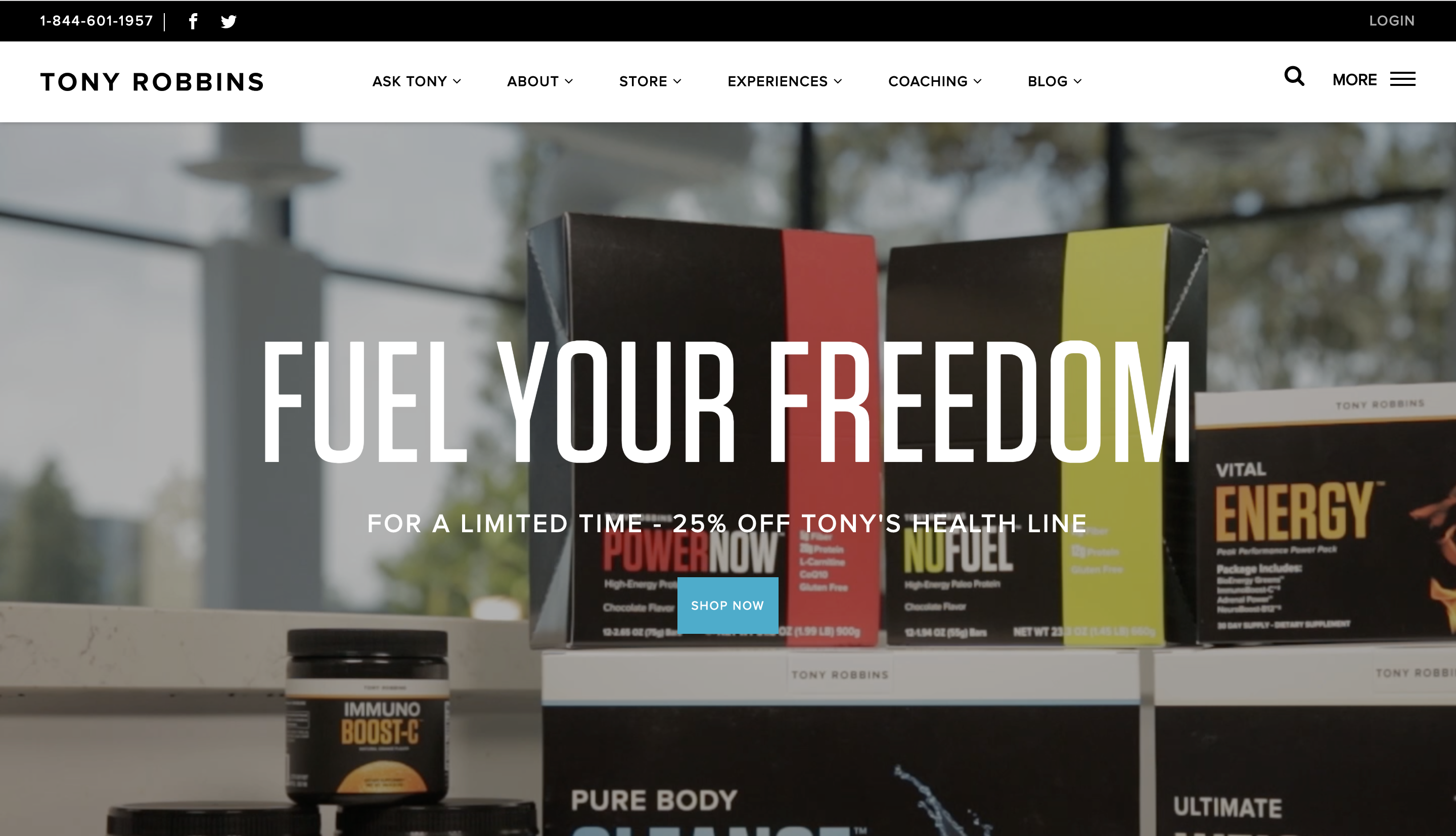 Tony Robbins has dominated the Self Help and Personal Development space for the past 40 years. He is the #1 life and business strategist of our time and his website perfectly reflects his authority and expertise. With millions of followers and hundreds of thousands attending his events, Tony has mastered the art of true connection and consistent brand building.
Industry: Self Help, Business, Finance
Website: https://www.tonyrobbins.com/
Instagram: https://www.instagram.com/tonyrobbins
Facebook: https://www.facebook.com/TonyRobbins
2. Gary Vaynerchuk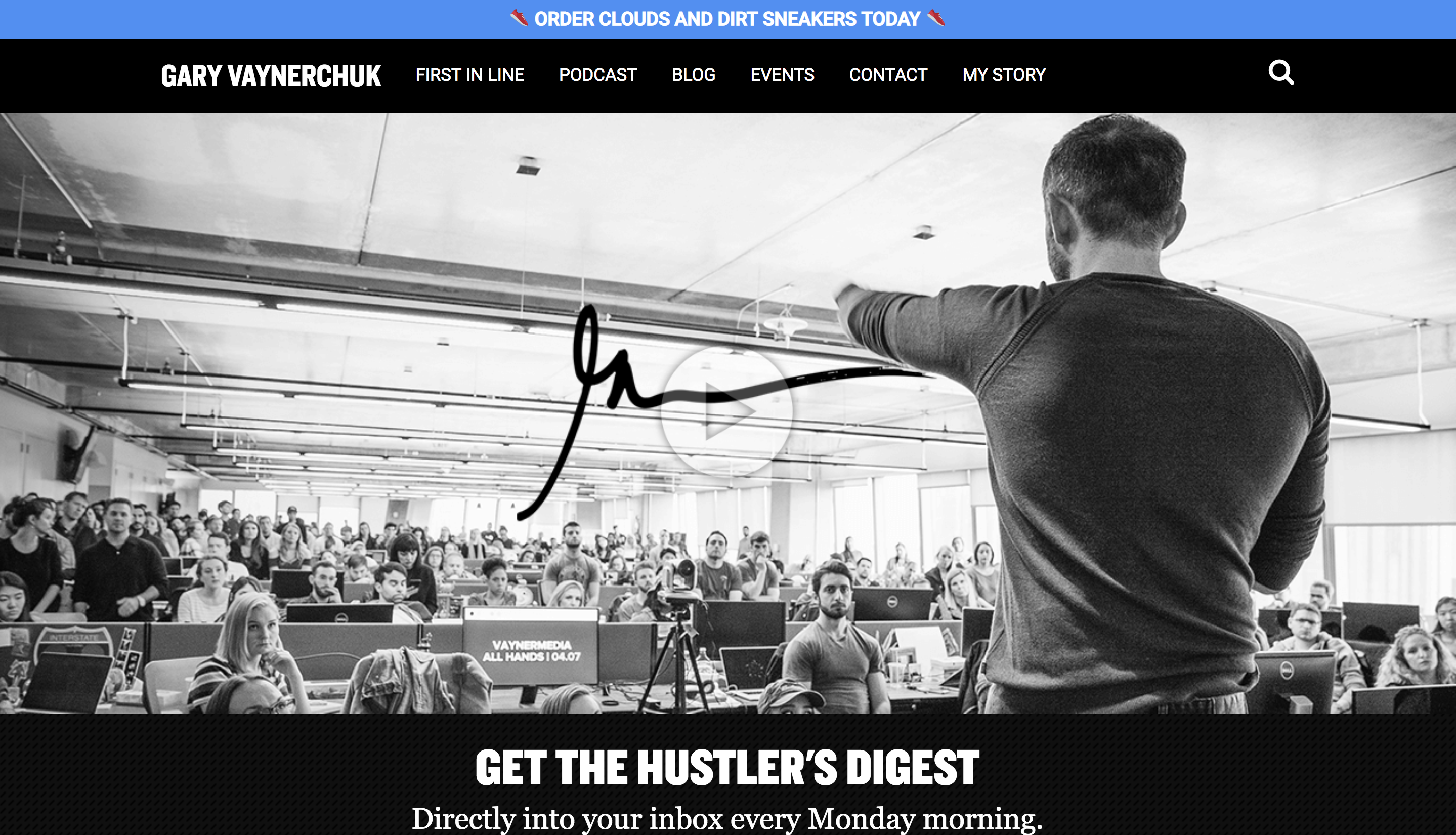 Gary Vaynerchuk is a true pioneer in Personal Branding. As a serial entrepreneur, investor, chairman and CEO of his own media companies, Gary captivates his audience by sharing powerful content through social media. He is a notorious early adopter of new technology and teaches how to consistently leverage the new medium.
Industry: New Media, Marketing, Entrepreneurship
Website: https://www.garyvaynerchuk.com/
Instagram: https://www.instagram.com/garyvee  
Facebook: https://www.facebook.com/gary/
3. Marie Forleo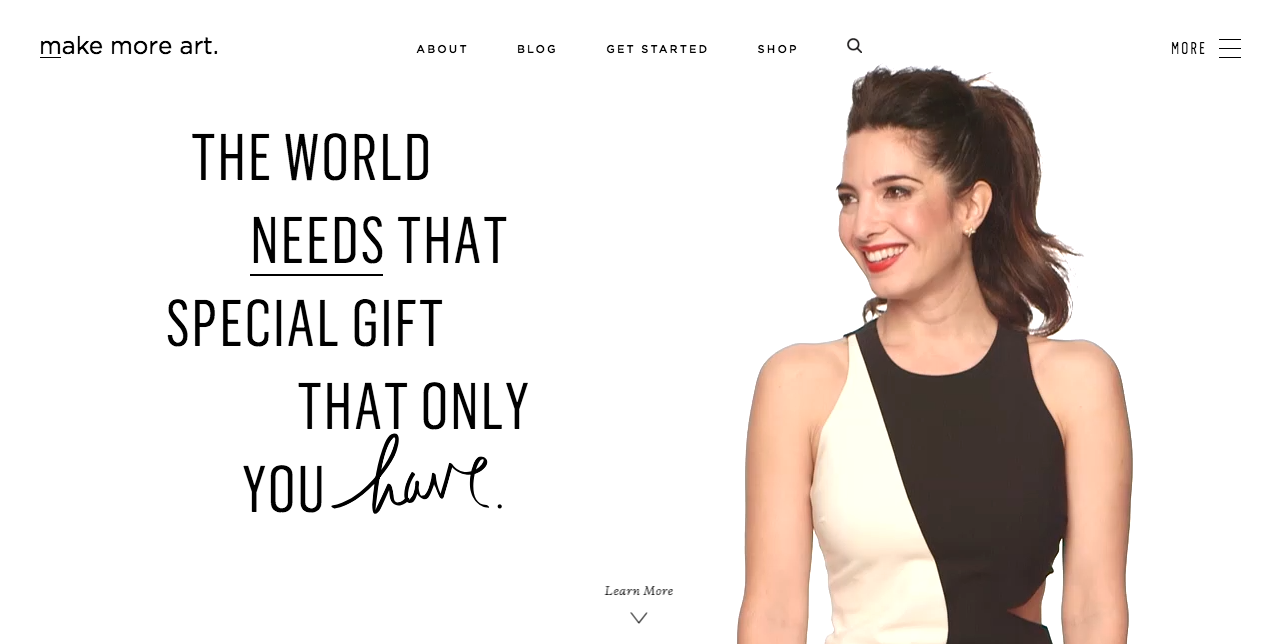 As an inspiring female power-figure, entrepreneur and writer, Marie Forleo has mastered the ability to share impactful content in a lively and engaging way. With an audience in over 195 countries, Marie empowers her followers to change the way they live in order to serve an even bigger mission; to change the world. Her website reflects that of a personal brand expert, highlighting her authenticity and passion for helping others.
Industry: Entrepreneurship, Self-Help, Marketing
Website: https://www.marieforleo.com/
Instagram: https://www.instagram.com/marieforleo
Facebook: https://www.facebook.com/marieforleo/
4. Nicholas Kusmich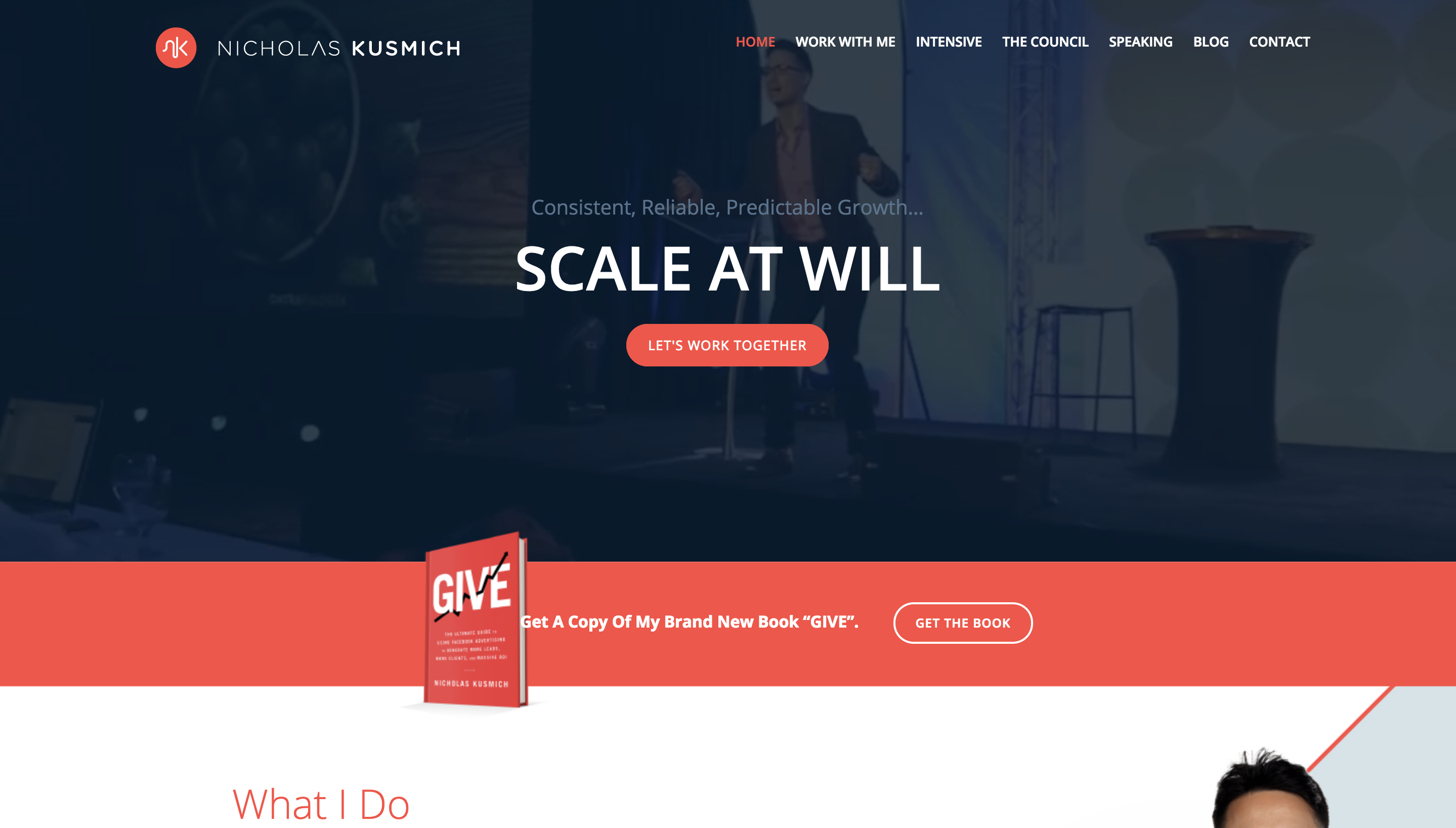 Nicholas Kusmich is a Facebook ads expert, author and trainer. He teaches how to grow and scale businesses using profitable paid ad strategies. Nicholas has developed and branded proprietary processess around his marketing, bolstering his personal brand and establishing authority in his industry.
Industry: Digital Marketing
Website: http://www.nicholaskusmich.com/
Facebook: https://www.facebook.com/nicholaskusmich
5. Mel Abraham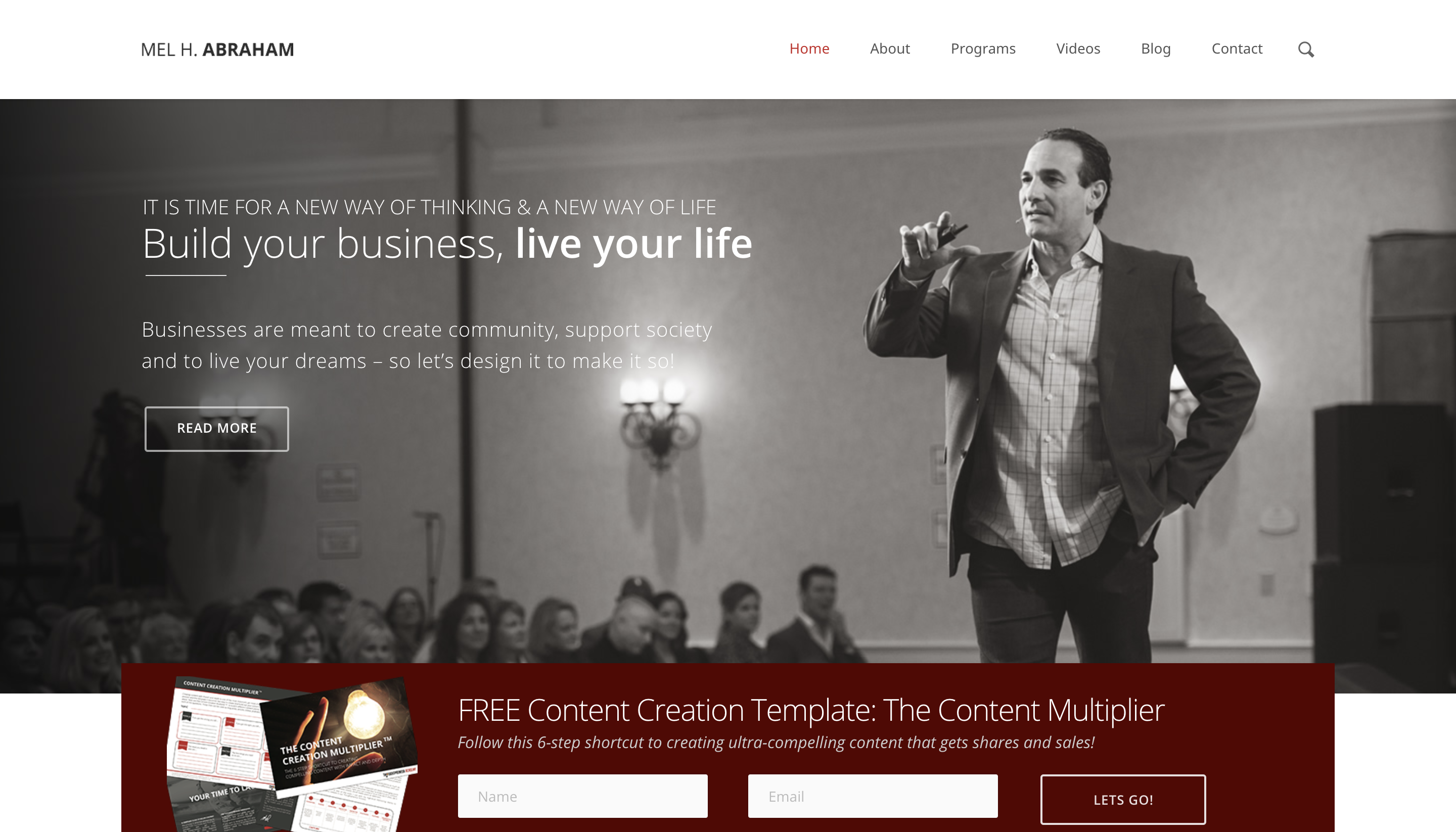 Entrepreneurial thought leader, trainer and author Mel Abraham is a true believer in the entrepreneurial way of life. By providing education to real entrepreneurs, Mel helps to create legacies that impact lives through his business strategies, services and ideals. Through his frameworks and methodologies, he shows how to create a meaningful community, build your business and lead a bigger and bolder life.
Industry: Entrepreneurship, Marketing
Website: http://melabraham.com/
Instagram: https://www.instagram.com/melabraham9
Twitter: https://twitter.com/MelHAb
6. J.J. Virgin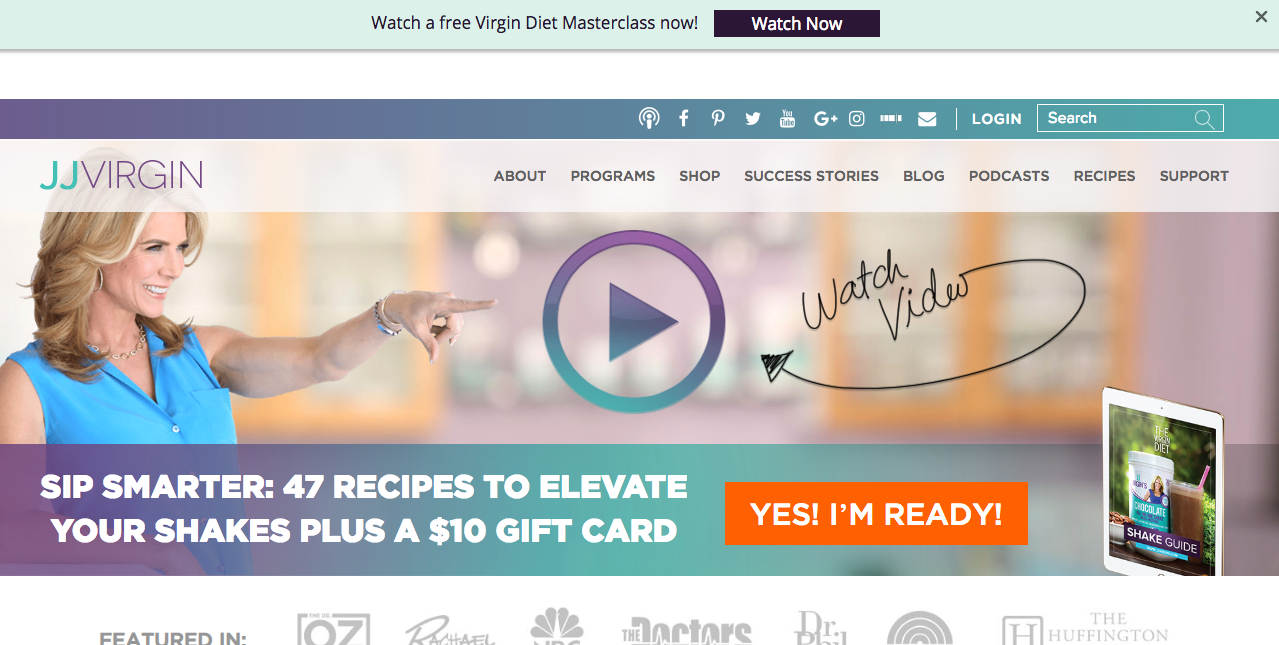 Celebrity nutrition and fitness expert J.J. Virgin empowers her hundred of thousands of followers to reach their healthiest and happiest life by sharing her message of vulnerability and authenticity. Her brand embodies this message at every interaction and showcases the profound impact that her story has had in her industry. By providing her following with tactical training and information, J.J. continues to help others remove the barriers to the body and life they deserve.
Industry: Health, Wellness, Nutrition, Fitness
Website: https://jjvirgin.com
Facebook: https://www.facebook.com/JJVirginOfficial
Instagram: https://www.instagram.com/jj.virgin
Now that you have received a glimpse at some of our favorite personal brand websites, it's time to implement the best principles into your brand.
Imagine if you could build a personal brand that people remember and inspires them to take action.
Whether you are just starting out building a personal brand or have an existing brand, the anatomy and message of your website is key to your long term success.
To help you build a personal brand website that people trust and love, we have developed Your Personal Brand Website Optimization Kit, which you can get today for FREE – no catch.
In this kit you will receive:
In-Depth Video Analysis of these 6 Personal Brand Websites

The Anatomy of a Personal Brand Website Infographic

11 Ways to Make Your Website More Effective + Checklist PDF
Get more targeted traffic, generate qualified leads and build a brand that impacts the world.
If you're ready to supercharge your personal brand, click the image below to grab your free kit now!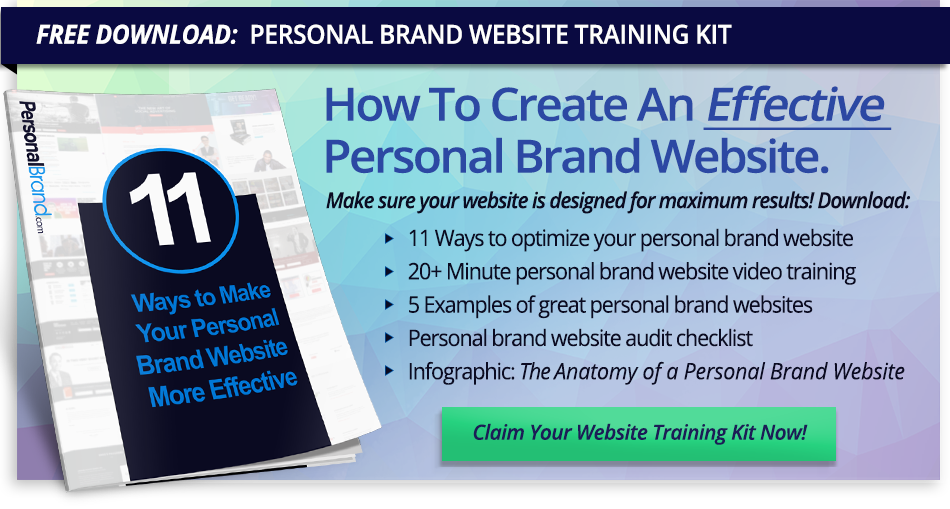 If you'd like to stay up-to-date on the latest tools, strategies, and best practices for building your personal brand, be sure to join our private, Personal Brand Builders Community. It's free… and awesome… What are you waiting for?
We hope you enjoyed this article, thanks for reading! Follow us on Facebook, and Twitter for updates every time we publish!